Electric Bill Allocation
Design and Hardware
A watt meter measures how many kwH are used in a home. The meter is connected to a wireless transmitter that sends a count to a data collector located on the property. Each month, Fair Energy reads the meters to calculate total KwH per unit for the month. Local electric utilities are contacted for the month's bill. Fair Energy then calculates each home's share of the electric bill, based on consumption.
Fair Energy uses a state-of-the-art meters (RMS Power, not simple volts x amps), transmitters, and dataloggers to provide a reliable and fair method of billing electricity. Home owner associations can do the billing and collecting, or off-load the entire process to Fair Energy.


An Electric Submetering System: meters can be installed inside homes or in electric rooms. A single datalogger on the site collects readings from all transmitters, sometimes with the help of signal repeaters.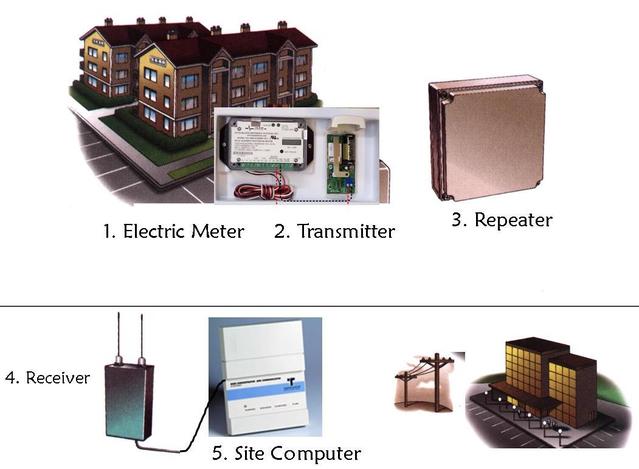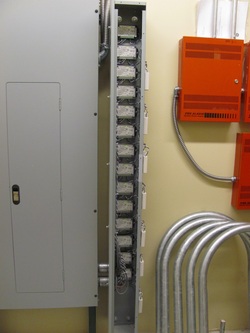 For multifamily housing, we place electric meters in a wireway and then mount transmitters on the outside of the wireway, shown in this photo.